Definition
The American Chemistry Council (ACC), is an organization that represents the chemical industry on public policy issues, coordinates the industry's research and testing programs, and administers the industry's environmental, health, and safety performance improvement initiative, known as Responsible Care. Their web site is https://www.americanchemistry.com/.
The ACC was formerly known as the Chemical Manufacturer's Association. They changed their name in 2000.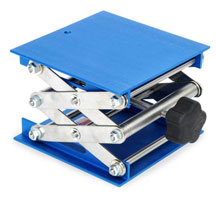 Your chemical reactions can be run safely and effectively with US-made clamps and other laboratory accessories from Safety Emporium.
Additional Info
The Responsible Care initiative began in 1985 with the Chemistry Industry Association of Canada and was adopted by the ACC in 1988. It features a set of guiding principles that encompasses environmental, health, safety and security performance. In 2012, the ACC approved a new Product Safety Code of Management Practices that include product safety management as well as stewardship.
The ACC also has a corresponding Process Safety Code under Responsible Care that encourages a culture of process safety throughout chemical facility processing operations, management systems and leadership organizations. And with the growing threat of unconventional terrorism tactics, they have also adopted a Security Code.
The Council is a good source of information if you are seeking information about the industrial use of chemicals.
Unsurprisingly, as the council represents the interest of 190 major chemical manufacturers, the ACC has faced multiple criticisms from environmental and safety groups. For example, Greenpeace has claimed that the ACC is whitewashing their recycling efforts, the Environmental Defense Fund noted its attempts to stymie TSCA reform, and the Union of Concerned Scientists claims the ACC sowed uncertainty about formaldehyde risks.
SDS Relevance
CHEMTREC is an ACC program that offers services such as DOT compliance to manufacturers, shippers and carriers of hazardous materials. Many companies have contracted with CHEMTREC to provide toll-free, 24-hour emergency response information and technical support in the event of a hazardous material accident.
In the event of a chemical emergency in the U.S. or Canada call (800) 424-9300. CHEMTREC representatives have access to over 6,000,000 Safety Data Sheets as well as professionals capable of assisting firefighters, EMT's and other emergency responders. There is no charge to call this number in an emergency and the emergency responders do not need to be registered with CHEMTREC to access the information. A CHEMTREC Guide for Emergency Responders is also available.
SDS authors who wish to register their SDSs with CHEMTREC pay an annual registration fee (pricing currently starts at $675 and up) which authorizes the registrant to use the CHEMTREC emergency phone number on shipping documents. While this registration does not satisfy OSHA's requirement for phone contact availability with respect to SDSs, it does satisfy DOT regulations. Feel free to contact CHEMTREC for more information and be sure to tell them you were referred from our site!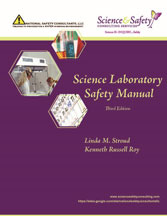 This guide to safer laboratories is available from Safety Emporium.
Further Reading
See also: ACGIH, manufacturer, TSCA.
Additional definitions from Google and OneLook.
---
Entry last updated: Thursday, February 10, 2022. This page is copyright 2000-2023 by ILPI. Unauthorized duplication or posting on other web sites is expressly prohibited. Send suggestions, comments, and new entry desires (include the URL if applicable) to us by email.
Disclaimer: The information contained herein is believed to be true and accurate, however ILPI makes no guarantees concerning the veracity of any statement. Use of any information on this page is at the reader's own risk. ILPI strongly encourages the reader to consult the appropriate local, state and federal agencies concerning the matters discussed herein.