Definition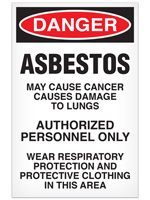 Signs, training materials and supplies from Safety Emporium can help ensure a safe and healthy workplace.
The International Agency for Research on Cancer (IARC) is a part of the World Health Organization. Their web home page is https://www.iarc.fr.
IARC's mission is to coordinate and conduct research on the causes of human cancer, the mechanisms of carcinogenesis, and to develop scientific strategies for cancer control.
Do not confuse this IARC with the International Arctic Research Center, which is unlikely to occur in the context of a Safety Data Sheet.
Additional Info
IARC compiles several databases on carcinogenic risk to humans, epidemiology and cancer control.
The IARC Monographs series is one of three resources that OSHA uses to list a material as known or probable human carcinogen. You can view this list of 1,017 agents reviewed in the monographs.
IARC classifies agents (chemicals, mixtures, occupational exposures etc.) into four basic categories:
Group 1: The agent (mixture) is carcinogenic to humans. The exposure circumstance entails exposures that are carcinogenic to humans.
Group 2: The agent (mixture) is probably carcinogenic to humans and

Group 2A: The exposure circumstance entails exposures that are probably carcinogenic to humans.

Group 2B: The exposure circumstance entails exposures that are possibly carcinogenic to humans.

Group 3: The agent (mixture, or exposure circumstance) is unclassifiable as to carcinogenicity in humans.
Group 4: The agent (mixture, exposure circumstance) is probably not carcinogenic to humans.
SDS Relevance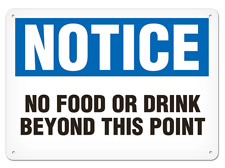 Ensure safe laboratories with laboratory signs and labels from Safety Emporium.
If the Safety Data Sheet author has found evidence the material poses a carcinogenic risk following the hazard classification procedure listed in Section A.6 of Appendix A to 29 CFR 1910.1200, that information will appear in Section 11 (Toxicological information) of the SDS. OSHA requires the author to either perform a detailed classification process or they may rely on information from IARC, the U.S. National Toxicology Program (NTP), or OSHA itself.
NOTE: IARC Groups are NOT the same as the rating used in the Hazard Classification. The GHS procedure that is used by OSHA assigns carcinogens to either Category 1 (known human carcinogen) or Category 2 (suspected human carcinogen) and those do not align with IARC's Groups. See Figure A.6.1 of Appendix A of the HazCom Standard for more information on OSHA's hazard categories.
Further Reading
See also: carcinogen, teratogen, toxic.
Additional definitions from Google and OneLook.
---
Entry last updated: Monday, January 2, 2023. This page is copyright 2000-2023 by ILPI. Unauthorized duplication or posting on other web sites is expressly prohibited. Send suggestions, comments, and new entry desires (include the URL if applicable) to us by email.
Disclaimer: The information contained herein is believed to be true and accurate, however ILPI makes no guarantees concerning the veracity of any statement. Use of any information on this page is at the reader's own risk. ILPI strongly encourages the reader to consult the appropriate local, state and federal agencies concerning the matters discussed herein.