Definition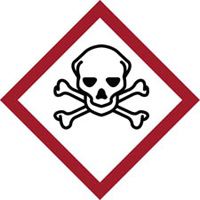 Get your GHS-compliant labels and signs from Safety Emporium.
The National Toxicology Program (NTP) is a unit of the U.S. Department of Health and Human Services. NTP coordinates toxicology research and testing activities within the Department and provides information about potentially toxic chemicals to regulatory and research agencies and the public.
NTP is the world leader in designing, conducting, and interpreting animal assays for toxicity and carcinogenicity. Their web home page is http://ntp.niehs.nih.gov.
Additional Info
The NTP consists of relevant toxicology activities of the U.S. National Institutes of Health's National Institute of Environmental Health Sciences (NIH/NIEHS), the U.S. Centers for Disease Control and Prevention's National Institute for Occupational Safety and Health (CDC/ NIOSH), and the U.S. Food and Drug Administration's National Center for Toxicological Research (FDA/NCTR).
The NTP's Annual Reports on Carcinogens (see the latest edition) are one of the four sources used by OSHA to declare substances as carcinogens.
SDS Relevance
NTP is one of your most trusted sources when it comes to information about toxic chemicals or potential carcinogens.
If you are authoring an Safety Data Sheet or have extreme technical interest, you can download NTP Study Data directly from their web site (this data is very technical and of limited use to the general public). You should also consult Appendix F of 29 CFR 1910.1200, the OSHA Hazard Communication Standard, which provides guidance for the hazard classification regarding carcinogenicity.
Further Reading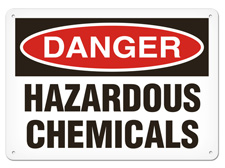 Ensure a safe workplace with safety signs and labels from Safety Emporium!
See also: ATSDR, Biolgical oxygen demand, carcinogen, teratogen, toxic.
Additional definitions from Google and OneLook.
---
Entry last updated: Friday, January 6, 2023. This page is copyright 2000-2023 by ILPI. Unauthorized duplication or posting on other web sites is expressly prohibited. Send suggestions, comments, and new entry desires (include the URL if applicable) to us by email.
Disclaimer: The information contained herein is believed to be true and accurate, however ILPI makes no guarantees concerning the veracity of any statement. Use of any information on this page is at the reader's own risk. ILPI strongly encourages the reader to consult the appropriate local, state and federal agencies concerning the matters discussed herein.