Definition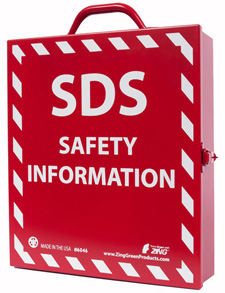 Your employees can stay informed and comply with OSHA regulations with SDS information stations and compliance products from Safety Emporium.
The National Institute for Occupational Safety and Health, NIOSH, is part of the U.S. federal government's Centers for Disease Control and Prevention (CDC). NIOSH's web site is http://www.cdc.gov/niosh/.
NIOSH is the only federal Institute responsible for conducting research and making recommendations for the prevention of work-related illnesses and injuries.
Additional Info
NIOSH was created by the Occupational Safety and Health (OSH) Act of 1970, the same Act that created OSHA. However, OSHA is responsible for creating and enforcing workplace safety and health regulations while NIOSH is in the Department of Health and Human Services and is a research agency.
Examples of NIOSH activities include:
Investigating potentially hazardous working conditions as requested by employers or employees. See how you can request one.
Evaluating hazards in the workplace, ranging from chemicals to machinery.
Creating and disseminating methods for preventing disease, injury, and disability.
Conducting research and providing scientifically valid recommendations for protecting workers.
Providing education and training to individuals preparing for or activelyworking in the field of occupational safety and health.
Creating new ways to prevent workplace hazards is the job of NIOSH.
Books Available
"NIOSH Pocket Guide To Chemical Hazards" You can download this for free from the NIOSH web site. Various companies sell printed copies; Example: paperback, 454 pages. Estimated price $1590. Info and/or order.
"NIOSH Spirometry Training Guide", Paperback, 260 pages, 2015. Estimated price $26.75. Info and/or order .
"Demonstrating and Communicating Research Impact: Preparing NIOSH Programs for External Review", Paperback, 102 pages, 2009. Estimated price $29.81. Info and/or order .
SDS Relevance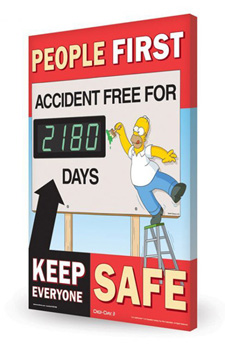 Encourage safety on the job with electronic safety scoreboards from Safety Emporium.
Many NIOSH-approved standards appear on Safety Data Sheets. For example, a NIOSH-approved respirator might be a specific piece of Personal Protective Equipment (PPE) recommended under Section 8 (exposure controls/personal protection) of the SDS. Other examples of NIOSH's involvement with SDS's or related information include:
Further Reading
See also: ACGIH, OSHA, NFPA, RTECS.
Additional definitions from Google and OneLook.
---
Entry last updated: Sunday, March 1, 2020. This page is copyright 2000-2022 by ILPI. Unauthorized duplication or posting on other web sites is expressly prohibited. Send suggestions, comments, and new entry desires (include the URL if applicable) to us by email.
Disclaimer: The information contained herein is believed to be true and accurate, however ILPI makes no guarantees concerning the veracity of any statement. Use of any information on this page is at the reader's own risk. ILPI strongly encourages the reader to consult the appropriate local, state and federal agencies concerning the matters discussed herein.