Definition
The Mine Safety and Health Administration, MSHA, is a U.S. Federal agency under the U.S. Department of Labor. Their mission is to administer the provisions of the Federal Mine Safety & Health Act of 1977. Their web site home page is https://www.msha.gov.
Additional Info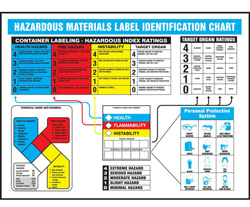 Keep informed about workplace hazards with proper labeling techniques and safety posters available from Safety Emporium.
MSHA uses mandatory safety and health standards as a means to eliminate fatal accidents; to reduce the frequency and severity of nonfatal accidents; to minimize health hazards; and to promote improved safety and health conditions in the Nation's mines. MSHA carries out the mandates of the Mine Act at all mining and mineral processing operations in the United States, regardless of size, number of employees, commodity mined, or method of extraction.
The MSHA runs its own Hazard Communication (HazCom) Standard for mining operations, 30 CFR 47, which mirrors OSHA's 29 CFR 1910.1200, but is substantially weaker and has glaring differences. For example, as of 2020, the MSHA standard does not include the Globally Harmonized System adopted by OSHA (and most of the rest of the world).
The MSHA has faced criticism and challenges concerning recent mining disasters in the US. The agency has dealt with shrinking budgets and staffing while major coal companies have been gumming up the enforcement process with thousands of appeals meant to delay fines and compliance. Federal legislation is required to resolve these issues, however, such action has long been stymied by special interests and worker fears of losing their jobs. Compounding the issue, the thermal coal industry has collapsed, and the health and safety of mine workers, already at risk, is becoming further imperiled by the Trump administration's drive to roll back existing protective regulations.
In fact, a 2019 audit by the Office of Inspector General of the Labor Department determined that more than $1 billion USD over 18 years "showed no correlation between penalties paid and the safety of mine operations." The report noted that mine operations were allowed to commence without consideration of the operator's safety record or delinquency on previous violations.
SDS Relevance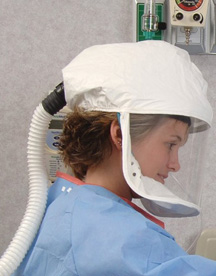 Breathe easy with respirators and accessories from Safety Emporium.
The MSHA Approval and Certification Center approves and certifies certain mining products for use in underground coal and gassy underground metal mines. MSHA approvals issued by the Center are internationally recognized.
Therefore, you are likely to see the term MSHA used on a Safety Data Sheet in reference to respirators. Both NIOSH and MSHA have respirator specifications. If present, this information would appear in Section 8 (exposure controls/personal protection).
Further Reading
See also: Administrative controls, engineering controls, NIOSH, OSHA, respirator.
Additional definitions from Google and OneLook.
---
Entry last updated: Tuesday, January 3, 2023. This page is copyright 2000-2023 by ILPI. Unauthorized duplication or posting on other web sites is expressly prohibited. Send suggestions, comments, and new entry desires (include the URL if applicable) to us by email.
Disclaimer: The information contained herein is believed to be true and accurate, however ILPI makes no guarantees concerning the veracity of any statement. Use of any information on this page is at the reader's own risk. ILPI strongly encourages the reader to consult the appropriate local, state and federal agencies concerning the matters discussed herein.