June 30, 1986

Richard H. Schwank
President, PSP, Inc.
Peacher-Schwank Plastics, Inc.
10109 Two Notch Road
Columbia, South Carolina 29206


Dear Mr. Schwank:

President Reagan has asked the Occupational Safety and Health Administration (OSHA) to respond to your letter of May 21, concerning the application of the Hazard Communication Standard (HCS), 29 CFR 1910.1200 to Borax Powered Hand Soap.

Finished consumer products such as hand soap are exempt from the requirements of the Hazard Communication Standard. This exemption would apply as long as the product was used as it would be by a typical consumer. However, if a manufacturer purchases a product--such as cans of spray paint intended for short, one-application consumer use--and uses it in production operations, then a material safety data sheet must be provided.

The HCS is the result of over 10 years of rule-making activity. Considerable research, combined with intense public comment, have shaped the standard into what we feel is a workable and meaningful document.

We hope this information satisfies your concerns. Please feel free to contact me again if further assistance can be provided.

Sincerely,

John B. Miles, Jr., Director
Directorate of Field Operations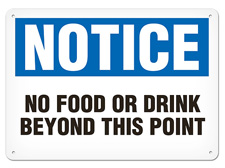 Warn your employees about workplace hazards and policies with signs, training materials and more from Safety Emporium.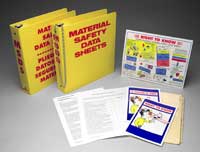 These handy MSDS binder training inserts and other OSHA compliance materials are available at Safety Emporium.