About this FAQ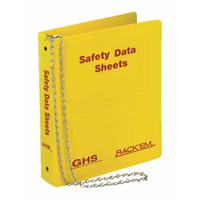 Get your
SDS binders, centers and more
from Safety Emporium.
This FAQ (list of Frequently Asked Questions) was started by ILPI in 1995 after readers of our most popular web page, Where to Find MSDS's on the Internet, began asking us for help. By March of 2001, the FAQ had grown so long that we decided to subdivide the FAQ into several sections to make it more readable.

With OSHA's regulatory updates under the Globally Harmonized Standard (GHS), the "name" of Material Safety Data Sheets (MSDS) has formally changed to Safety Data Sheets (SDS). We are using both terms on this site, with an interim emphasis of the transition by placing the "M" or word "Material" in parentheses. See What are Material Safety Data Sheets and Safety Data Sheets (MSDS and SDS)? for more information.

Each section of this FAQ is a fairly broad category, so there is bound to be some overlap between the sections. If you still can't find an answer to your question after reading through the various sections, see the last question under Miscellaneous.
Table of Contents
Regulations
Your employees can stay informed and safety-ready with

right to know stations and labels

from Safety Emporium.
Content
Compliance

Protect your workers with
ADA-compliant safety stations
from Safety Emporium.
International
Miscellaneous

Notice: This page is copyright 1998-2016 by ILPI and was last updated Saturday, June 11, 2016. Unauthorized duplication or posting on other web sites is expressly prohibited. Disclaimer: The information contained herein is believed to be true and accurate, however ILPI makes no guarantees concerning the veracity of any statement. Use of any information on this page is at the reader's own risk. ILPI strongly encourages the reader to consult the appropriate local, state and federal agencies concerning the matters discussed herein.