Mr. Dennis P. Johnson
Staff Industrial Hygienist
Kerr-McGee Corporation
Kerr-McGee Center
Oklahoma City, Oklahoma 73125


Dear Mr. Johnson:

This is in response to your letter of November 28, 1988, and a follow-up to your telephone conversation with Mrs. Jennifer Courtney of my staff, in which you requested an interpretation of the Hazard Communication Standard (HCS), 29 CFR 1910.1200, as it relates to laboratories and our requirements with respect to material safety data sheets (MSDS). Please accept my apology for the delay in this written response.

The HCS addresses laboratories in a more limited fashion than it does for other types of establishments. An employer is only required to maintain those MSDS which the supplier sends. There is no affirmative obligation for a laboratory to request or otherwise procure data sheets.

We appreciate the opportunity to address your concerns. Please do not hesitate to contact us again if you have further questions.

Sincerely,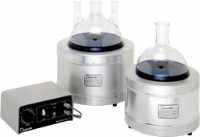 Heating stirring mantles are just one laboratory accessory you can get from Safety Emporium.