The standard itself addresses the issue of sealed containers in section 29 CFR 1918.90(b)(4)(iii): "Employers shall ensure that employees are provided with information and training...to the extent necessary to protect them in the event of a spill or leak of a hazardous chemical from a sealed container.." [ILPI says, right section, wrong standard. We assume they mean 1910.1200(b)(4)(iii)] Although, as you state, stevedores may not directly handle individual sealed containers, the trailers, with their sealed cargo, would also be considered sealed containers and therefore covered by the limited provisions of the standard under paragraph (b)(4).

Since the standard addresses the handling of hazardous chemicals in sealed containers, OSHA cannot exempt stevedores in the containerized shipping industry from the training requirements of the HCS. Employers can develop training programs to reflect the type of work performed. For example, if an employer's work practice procedures for leaks and spills is to evacuate the work area, then the employer's training program could just address the proper action to take, such as evacuation procedures, cleanup responsibility, etc.

Specific training is not required concerning the hazards of each chemical stevedores may encounter in a sealed container, provided that employees are aware of general precautions to take in the event of a spill or leak of the chemical. If an employer has employees who open sealed containers, then those employees would be covered by the more comprehensive provisions of the standard.

If we can be of further assistance, please feel free to contact us again.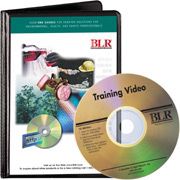 Hazardous materials spill cleanup training DVD's and other safety training materials are available at Safety Emporium.