Get XtremeSorb spill materials here!
Title: 09/14/1984 - Relationship between the hazard communication standard and the Department of Defense's requirement for safeguarding classified information.
Record Type: Interpretation
Standard Number: 1910.1200
ILPI Notes: This interpretation is based on and references the original HCS 1986 which, along with HCS 1994 is now obsolete. While some parts have been deleted or changed, the conclusions of this interpretation appear consistent with the current regulation (HCS 2012).
September 14, 1984
Mr. H. Theodore Werner
Senior Division Counsel
Motorola, Inc.
4350 E. Camelback Road
Phoenix, Arizona 85018
Dear Mr. Werner: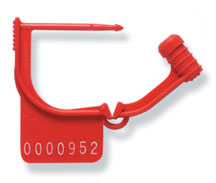 Ensure security with
anti-tamper seals and tapes
from Safety Emporium.
You have inquired about the relationship between the Occupational Safety and Health Administration's (OSHA) Hazard Communication standard [in context: HCS 1994 | current regulation: HCS 2012] (48 Fed. Reg. 53280-53348, November 25, 1983) and the Department of Defense's (DOD) requirements for safeguarding all classified information to which defense contractors have access. The several written and oral communications which have followed your initial letter indicate that you apparently have a general interest in this issue rather than an actual problem requiring resolution.
Solicitor's Office attorneys have contacted the Defense Department personnel responsible for procurement and for security. They have also examined the pertinent OSHA and DOD documents. The staff has concluded, based on its discussions and research, that the OSHA standard and the DOD contractual requirements, as set forth in the "Industrial Security Manual for Safeguarding Classified Information", are generally compatible. Therefore, defense contractors should be able to protect the safety and health of their employees while upholding the security interests of the United States. The bases for this conclusion are set out below:
Achieve OSHA compliance with

lockout/tagout (LOTO) supplies

from Safety Emporium.
There may be circumstances when security requirements will preclude disclosing the identity of a hazardous chemical to employees. Motorola would inform its DOD contract officer as to the particular situation arousing concern.
Sincerely,
John B. Miles, Jr., Director
Directorate of Field Operations
---
Entry last updated: Saturday, July 30, 2016. This hypermarked and content-enhanced page is copyright 2001-2023 by ILPI, all rights reserved. Unauthorized duplication or posting on other web sites is expressly prohibited. For questions, comments and concerns, please contact us at our MSDS email address.

The official, public domain, OSHA version of this document is available at http://www.osha.gov/pls/oshaweb/owadisp.show_document?p_table=INTERPRETATIONS&p_id=19223&p_text_version=FALSE