If hazardous chemicals are involved, the employer may also have to comply with OSHA's Hazard Communication Standard (HCS), 29 CFR 1910.1200, the purpose of which is to ensure that information about chemical hazards is transmitted to employees through labeling, material safety data sheets, and training.

Paragraph 1910.120(q) of OSHA's Hazardous Waste Operations and Emergency Response (HAZWOPER) standard covers emergency response operations for releases of, or substantial threats of releases of, hazardous substances without regard to the location of the hazard. An "emergency response" under the HAZWOPER standard is a response effort by employees from outside the immediate release area or by other designated responders, e.g., local fire departments, to an occurrence which results, or is likely to result, in an uncontrolled release of a hazardous substance. Based on the limited information in your letter, it does not appear that the task of cleaning out trailers would require an "emergency response" under HAZWOPER and, therefore, that standard would not apply.

Employers who are transporting hazardous materials must comply with applicable U.S. Department of Transportation (DOT) HAZMAT regulations. For more information on HAZMAT transportation regulations, you may wish to visit the U.S. DOT, Pipeline and Hazardous Materials Safety Administration (PHMSA) web site at http://www.phmsa.dot.gov. The PHMSA has responsibility for the safe movement of HAZMAT by all modes of transportation. Also, the Environmental Protection Agency (EPA) has jurisdiction over the disposal of solid waste that includes hazardous materials. Employers responsible for disposing of these materials must be sure they are meeting any applicable local, state, and federal disposal regulations.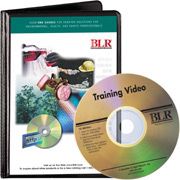 Hazardous materials spill cleanup training DVD's and other safety training materials are available at Safety Emporium.