A CHEMISTRY OF HAZARDOUS MATERIALS, by Eugene Meyer, Prentice Hall, Inc., Englewood Cliffs, N.J., 1977.

HAZARDOUS WASTE & MATERIALS MANAGEMENT, Bureau of Law & Business, 64 Wall St., Madison,CT., Tel. (800) 521-0136.

GUIDE TO MANAGING INDUSTRIAL hazardous WASTE, by Gary F. Lindgren,

CHMM. Butterworth Publishers, 10 Tower Office Park, Woburn, MA 01801, 1983. 287 pages.

ENVIRONMENTAL AUDITS MANUAL, 3rd Ed., Government Institutes Inc., 966 Hungerford Drive, # 24, Rockville, MD 20850, 1984; Tel. (301) 251-9250. A step by step guide to conducting environmental audits.

MANAGING hazardous SUBSTANCES ACCIDENTS, by Al J. Smith, Jr., McGraw-Hill Book Co., New York, NY, 1981. 187 p.

TOXIC SUBSTANCES CONTROLS PRIMER, Bureau of National Affairs, Washington, D.C., 1984; Tel. (1-800) 372-1033.



CERTIFIED hazardous MATERIALS MANAGER/ENGINEER (CHMM)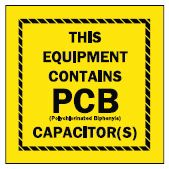 Get your PCB and hazardous waste labels fromSafety Emporium.